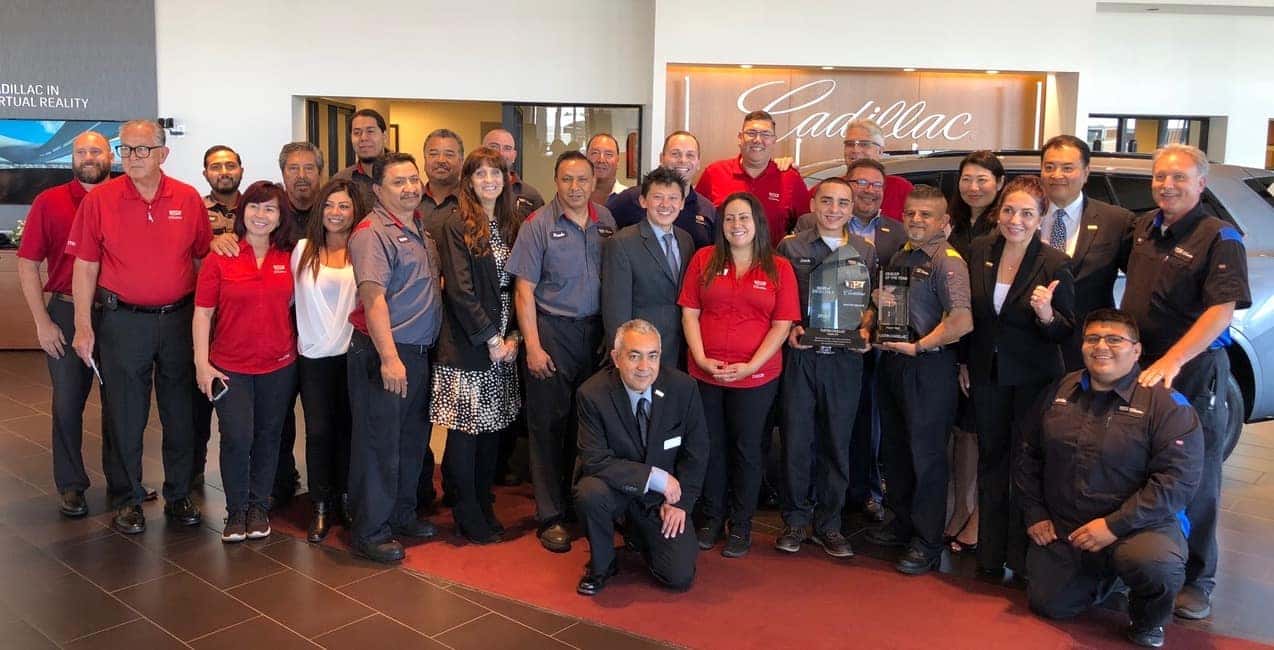 Why Buy At Tustin Cadillac
Dealer of the Year 2018, 2019 and 2020
Mark of Excellence Dealer 2018,2019, and 2020
Tustin Cadillac is proud to receive these recognitions for three consecutive years. Only 20
dealers are selected each year for Dealer of the Year, and it is our goal to be on the list. Why?
Because it means we are doing a great job with our customers.
What does it take to be chosen for dealer of the year? You must be a Mark of Excellence
recipient and outperform your peer-dealers in the categories of sales, service retention, brand
standards, images standards, local marketing, and customer satisfaction.
GM CEO Mary Barra said. "We salute these outstanding Chevrolet, Buick, GMC and Cadillac
dealers for all they do for our customers, their communities and our company."
"The Dealer of the Year program honors our dealer partners who have done an exceptional job
toward our collective goal of earning customers for life,"
At Tustin Cadillac, we love our customers and we love our vehicles. That combination drives us
every day.
Thank you to each and every customer who has given us the opportunity to serve you. We owe
absolutely everything to you!
800-368-1638
Can we add to website under "Why Buy" and in the global header
Mon - Sat

9:00 AM - 7:00 PM




Sun

10:00 AM - 6:00 PM



Mon - Fri

8:00 AM - 6:00 PM




Sat

8:00 AM - 2:00 PM




Sun

Closed
Mon - Fri

7:30 AM - 6:00 PM




Sat

8:00 AM - 2:00 PM




Sun

Closed
Mon - Fri

7:30 AM - 6:00 PM




Sat

8:00 AM - 2:00 PM




Sun

Closed